it is worthy to note that following the resource inspection visitation carried out by the National Board for Technical Education (NBTE) in October 2014, approval was granted the Institution to commence the National Diploma programme in Fashion Design and Clothing Technology. A substantive Head of Department was appointed in October 2014. Consequently, the first intakes commenced studies in the department in 2014/2015 academic year.
The department was on its eight year of operation when in September 2022 the department had another visitation carried out by the NBTE for Resource Inspection to accreditation.
National Diploma [Full-Time]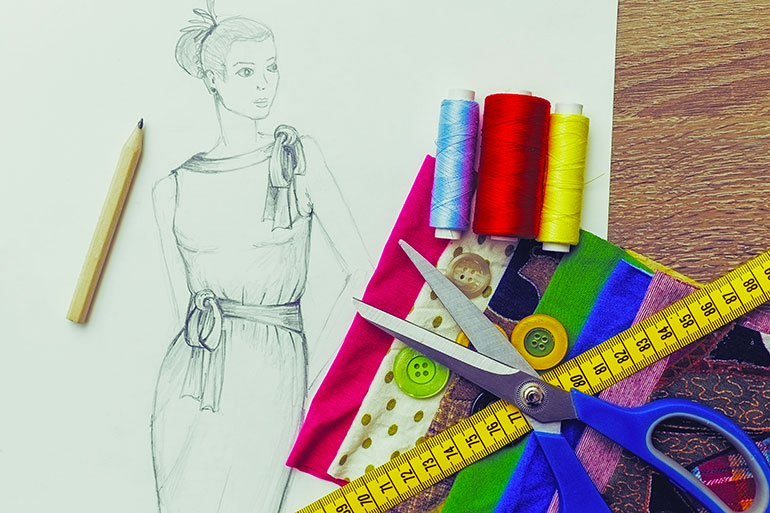 Full Time | Time-Table: Day | Duration: 2 Years
Course Objectives [Full-Time]
Fashion is a booming career and is fast becoming a much sought after career. It is one of the most glamorous, intriguing career options in our present generation probably because of the steady money it provides.
If you have an eye for detail, if you have a flair for originality, impeccable personal style and originality, if you are able to discern what texture of material will be best for what style or you generally have a passion for fashion designing and styling, do not let your dream go to waste. Your love for designing clothes is not enough to make you stand out. You need the right guidance, expertise and experience to become a successful fashion designer.
Course Objectives [Part-Time]

This Fashion Design and Clothing Technology program is designed to give students a wide range of knowledge in the field of modern fashion, clothing, and costume design, cutting and sewing techniques, design techniques for clothing models, and introduction to the process of preparing their own fashion collection.
It was developed by fashion design professionals and focuses on the following areas:
- fabric and textile studies
- rhythmic and proportional structure of the costume
- costume color
- sewing techniques
- industry-standard fashion computer applications
- fundamental visual presentation
- fundamental creative decision
- fundamental set and collection design
- sleeve tailoring
Through class projects, students will study composition fundamentals and examine historic and national costumes as examples of Applied Arts, as well as many other subjects related to the modern fashion industry.

Mode of Study [Part-Time]
Part Time | Time-Table: Day/weekend | Duration: 2 Years .
Entry Requirement
NATIONAL DIPLOMA (ND) PROGRAMMES
WAEC,GCE[O/L],SSCE,NECO,NABTEB or equivalent with Credits in English Language and Mathematics and any other three science / social science